Many tens of people people have contributed to the Rising Innovator curriculum, website, and resources. Below are some of the principal people involved.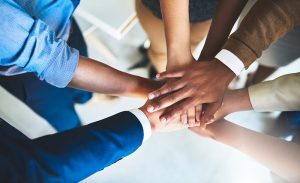 Stephen Intlekofer, Lead Curriculum Designer
Stephen Intlekofer has had a lifelong passion for both education and entrepreneurship. A professional curriculum designer, he has worked in the education industry for nearly 20 years editing, writing, and designing curricula in K-12 and higher ed. His experience ranges from textbooks to online courses, from assessments to accessibility, from RFP responses to state approvals and correlations. He received his MBA from Johns Hopkins Carey Business School in 2013, and he has founded a startup venture—an online knowledge platform—that is currently in the user testing stage.
Mark Tough, Curriculum Coordinator and Developer
Mark Tough brings over twenty years of teaching and curriculum development experience to Rising Innovator. Having served as Lead Instructor and later Site Director for the then-largest adult education technical facility in Maryland, Mark has also served as Executive Director of a Baltimore-based community development social enterprise and co-principal of a small application development consulting firm, these latter roles providing him with firsthand experience in entrepreneurial management and leadership. Mark has shared the business expertise of himself and others through a variety of freelance writing engagements, including articles on emerging career tracks for the Baltimore Sun and a wide variety of technical, business, and lifestyle features for other publications. Having also co-led the 15-month development of an interactive multimedia art project for one of London's premiere K-8 schools, Mark brings strengths and experience in entrepreneurial management, teaching, content creation, and technology to the Rising Innovator team.
Daniel Portale, Curriculum Developer
Dan Portale is a teacher with decades of experience working with elementary, middle, and high school students. Starting his own successful landscaping business at 16, Dan has always been fascinated with entrepreneurship. When he lived in Bogota, Columbia, he worked with entrepreneurs from Israel to develop an Innovation curriculum, which he both wrote and taught to grades 4 through 10. Dan was one of the first curriculum leaders at the inception of Rising Innovator, and is currently focusing on creating new small business stories. In addition to teaching, he is a semi-professional videographer and part-time rockhound. Dan currently teachers 4th and 5th graders at Smoky Mountain Elementary in Western North Carolina.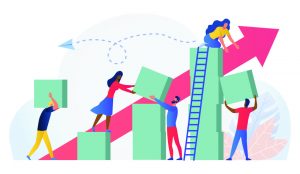 Tim Seldin, Curriculum Developer
Tim Seldin is the President of the Montessori Foundation and Chair of the International Montessori Council. His almost forty years of experience in education includes twenty-two years as Headmaster of the Barrie School in Silver Spring, MD, his own alma mater (age two through high school graduation). He has also served as the Director of the Institute for Advanced Montessori Studies and as Head of the New Gate School in Sarasota, Florida. He earned a B.A. in History and Philosophy from Georgetown University, an M.Ed. in Educational Administration and Supervision from The American University, and his Montessori certification from the American Montessori Society. Tim Seldin is the author of several books on Montessori Education, including his latest, How to Raise An Amazing Child, The Montessori Way with Dr. Paul Epstein, Building a World-class Montessori School, Finding the Perfect Match – Recruit and Retain Your Ideal Enrollment, Master Teachers – Model Programs, Starting a New Montessori School, Celebrations of Life, and The World in the Palm of Her Hand
Dan Holly, Editor
Dan Holly, one of the founders of Rising Innovator, is an educator, consultant and entrepreneur. He spent more than 25 years as a journalist, including statehouse reporter at the Miami Herald, city hall reporter at the Detroit Free Press and education editor and columnist at the Raleigh, N.C., News & Observer. During a break in his journalism career, Dan served as a press secretary to Rep. John P. Kennedy II and as the Maryland field coordinator for the re-election campaign of Pres. Bill Clinton. After leaving journalism, Dan went to work for Jerry Thomas Public Relations, where he became a vice president, before starting his own media relations consulting firm, GTB Communications. Currently, Dan is a journalism instructor at Saint Augustine's University and N.C. State University; as well as a partner in Rising Innovator, a website dedicated to fostering entrepreneurship among youth. He has authored two books, "Sometimes You Get the Bear" and "Come On, People: A Plea for Moderation and a Plan for Christians to Lead the Way." Dan attended Harvard University, from which he graduated cum laude, and Columbia Graduate School of Journalism, where he was the editor of the school's newspaper.
Justin Scheef, Operations Director
Justin Scheef is an entrepreneur, web developer, and journalist. Graduating with a journalism degree from the University of North Carolina, Chapel Hill, he spent the first decade of his career working for newspapers. Over the past fifteen years, he has worked with numerous startups both inside and outside of education. Having formed and led his own successful web development company, he is passionate about teaching entrepreneurial skills to children. He is one of the original founders of Rising Innovator, and today he is proud to serve as its Operations Director.
Marc Seldin, Entrepreneur-in-Chief
Marc Seldin, one of the founders of Rising Innovator, is a serial entrepreneur with many successful businesses to his name, including two schools. Although he has focused on education for the last few decades, his first career was in technology management where he worked at several Fortune 500 companies. A student of philosophy and pedagogy, Marc grew up immersed in Montessori within a family of educators. His passion for education was reignited by the birth of his daughter which led him to recognize the shortage of highly qualified teachers. Marc's educational background includes a bachelor's degree from Goddard College in Plainfield, Vermont, an MBA from the Robert H. Smith school at the University of Maryland, and he is currently pursuing an Ed.D. from St. Edwards University. Marc is a member of the international Beta Gamma Sigma honor society for business excellence.