The first six months of starting her own business have been busy and rewarding for 9-year-old Lily Arispe.
Lily began Lilypad Prints, a 3D printed earrings business based in Mount Airy, N.C., in August 2021 when she was 8 years old. She thought about creating jewelry after seeing her dad use a 3D printer for his gaming hobby.
Lily found out 3D printing makes cool styles and solves a common problem for people who love earrings. Using 3D printing can create lightweight dangle earrings that feel more comfortable and less heavy than many traditional dangle earrings.
Lily says she enjoys talking with her customers.
"I get really excited. I say, 'Yay! You're wearing my earrings!"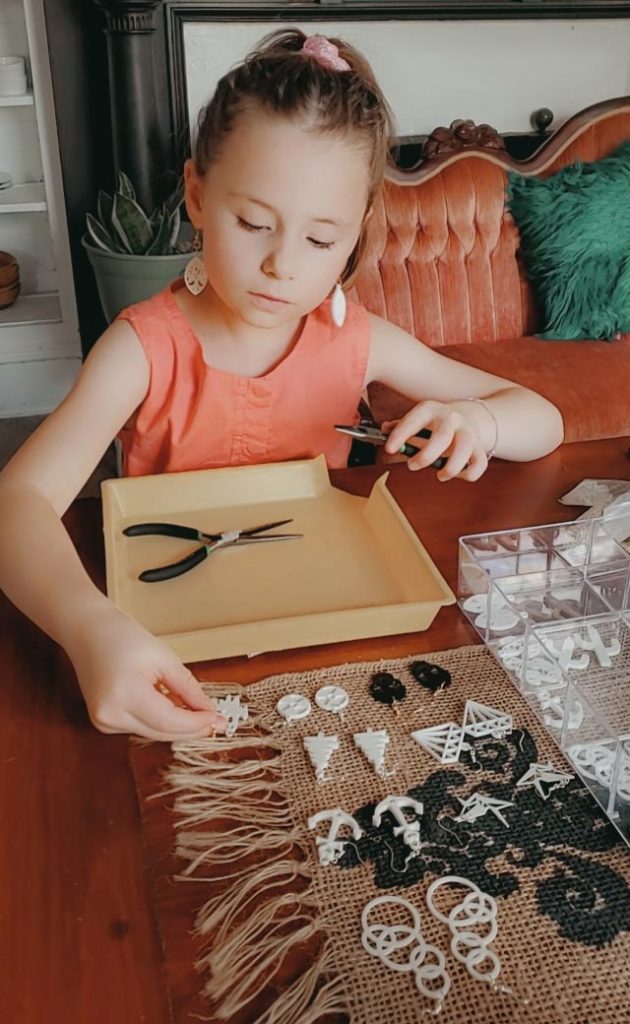 So far, Lily has sold about 1,500 pairs of earrings. LilyPad Prints has its own website and partnerships with several local businesses in Mount Airy. The business has social media profiles on Facebook and Instagram.
The 3D printed jewelry business is also gaining attention inside and outside of North Carolina. Last year, Lily and her business were featured on a local TV news program.
In January 2022, Lily was invited as a special guest for the USA Girl Scouts Overseas' Cookie Rally. The rally was an online event to help Girl Scout troop members and leaders get ready for the organization's popular cookie-selling campaign.
Lily didn't mind changing her normal Saturday routine to be interviewed during the rally by pop singer/songwriter and lifetime Girl Scouts member Kristina Lachaga.
"It was really cool!" Lily said. "I had to wake up at 3 in the morning."
Lily is using her business skills to sell Girl Scout cookies. She has sold about 1,000 boxes of cookies during the first six weeks of the Girl Scouts campaign.
LilyPad Prints' success has helped Lily's family and nonprofit groups in her community. Lily used some of her earnings to pay for her family's recent beach trip.
Currently, part of every sale from LilyPad Prints is donated to The Shepherd's House, a local homeless shelter, and Helping Hands Foundation of Surry County, a local organization that provides a food pantry and other resources.
As for the future, Lily is considering adding bracelets to her business. She might try selling necklaces and plans to continue growing her business during the next few years or so.
She also has advice for other young entrepreneurs who want to start their own businesses.
"I would say you should definitely go for it!" Lily said. "Start cranking out your products and then start a website."
It's not too early for you to start your own business like Lily did. Check out our tips for starting your own jewelry business and other great business ideas for young entrepreneurs!